Columbia City Council Approves 2016 Budget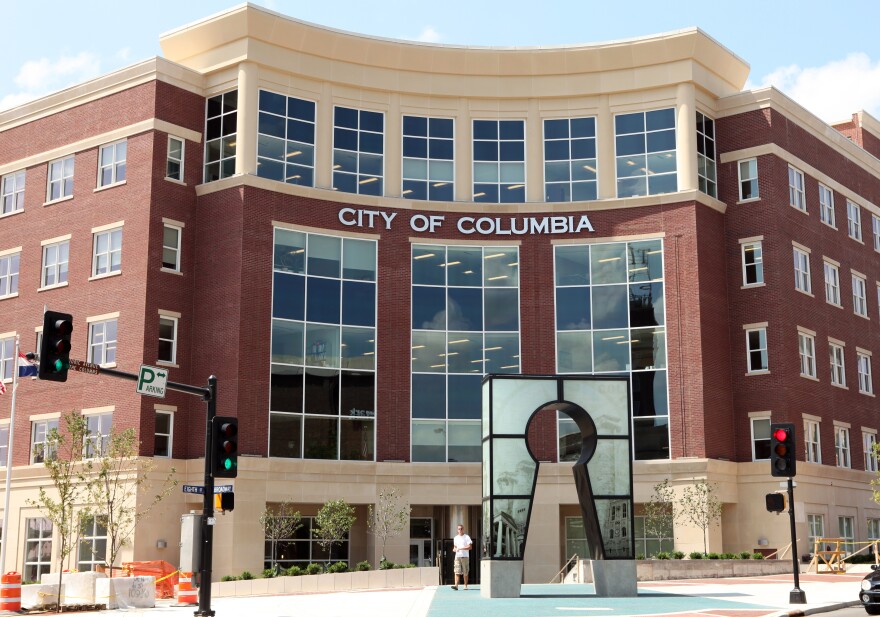 The Columbia City Council adopted a $442 million budget for the 2016 fiscal year unanimously Monday night. The new budget includes an extra $11 million in both revenues and expenditures from last year, with no new taxes.
The issue that drew the most public response was a proposal by Mayor Bob McDavid to cut funding to Columbia Access Television, or CATv, and put that $50,000 towards partially funding community policing efforts. The funding has decreased from $200,000 in 2014. Fifteen residents spoke in support of CATv's funding including David Wilson, one of the founders of Columbia's True/False Film Fest. The council voted to continue funding.
Other controversial issues included an increase in sewer connection fees to $1600, which passed 5-2 with the Mayor and Fifth Ward Council Member Laura Nauser dissenting. Sewer connection fees are planned to increase to $2400 over the next two years.
There was also debate over the proposal to close a section of disciplinary hearings for city personnel. In the past, city employees undergoing an appeal process for disciplinary actions could request to open part of the hearing to the public. The Columbia Police Officer's Association was the only organization to comment. President Alan Mitchell said the CPOA was "vehemently opposed" to closing the hearings. After debate, the council voted to close the hearings.
The council allocated $2.1 million available from savings in fiscal 2014, which Nauser said was one of the most important parts of this year's budget. The savings come from the Incentive Based Budgeting, which allows the city to keep and use half of its savings from the previous year.
"I think the biggest thing was going over that surplus, which we've been very fortunate with our Incentive Based Budget to set out a budget and then starting October second, city staff will be looking at ways to save money so that we don't spend our budget," Nauser said.
Additionally, the council approved the addition of 31.5 new city employees, and the reorganization of several city departments, including changing the name of the Public Communications department to Community Relations, and creating the position of Community Relations Director to deal directly with communications with residents and journalists.