Below the overview of the district are links to KBIA's coverage of Columbia 93 district schools, updated as more stories are published. Columbia 93 at a glanceThe Columbia 93 school district currently includes 32 different schools. In 2014, the district had a k-12 enrollment of 17,204 students, which is 2% of the total k-12 enrollment for the state. Enrollment has been slightly increasing in recent years, 2% since 2011. While a small percent, that amounts to almost 400 more students. There have also been major re-drawing of attendance areas with the addition of Battle High School. Middle school attendance areas shape high school boundaries 00000178-cc7d-da8b-a77d-ec7d2f9e0000The changes have affected all schools in the district, including causing high school attendance to increase and overcrowding at one middle school at least.
Intersection: Science Education in the Columbia Public School System
On this week's Intersection, we will be talking about Science Education in the Columbia Public School System
https://www.youtube.com/watch?v=9jdhHURvf5k
Science is a topic required for most students in grades K-12 to learn. With research continuously
changing science, it is hard for school systems to keep up. In the past few years, educators have come up with new guidelines on topics, such as evolution and climate change, as well as a different approach to teach children of different generations and in a more extensive way. It is also summer time and keeping students interested in this topic can be difficult. What are the ways Columbia Schools keep students interested in science while still keeping up with new research? What activities can kids do in the summer to keep their minds concentrated on school, while still on break?
Intersection airs every Monday on KBIA from 2-3 pm. You can join in the conversation by calling (573) 882-8925 or emailing intersection@kbia.org. You could also tweet @intersectkbia or join the live chat below.
Guests:
Dr. Peter Stiepleman - Superintendent of Columbia Public Schools.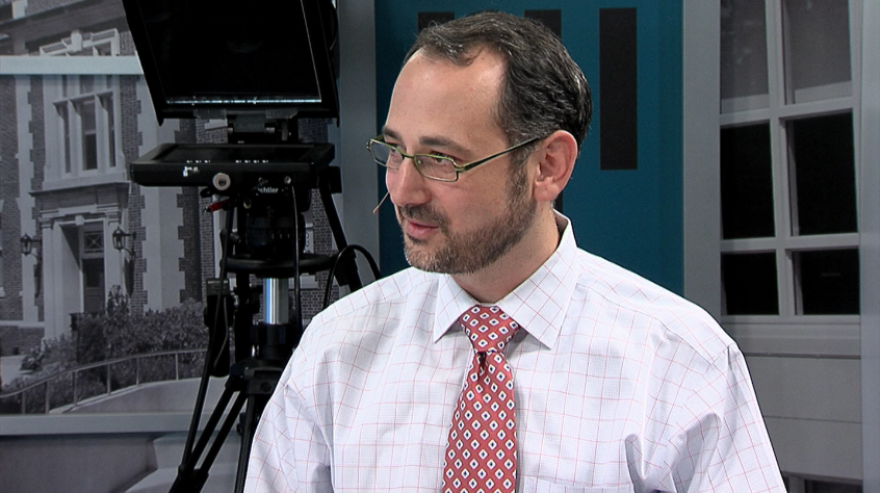 Mike Szydlowski - Science Coordinator of Columbia Public Schools
April Sulze - Biology Teacher at Rock Bridge High School
Live Blog Science Education
Live Blog Science Education