City Council authorizes marijuana licenses, higher police pay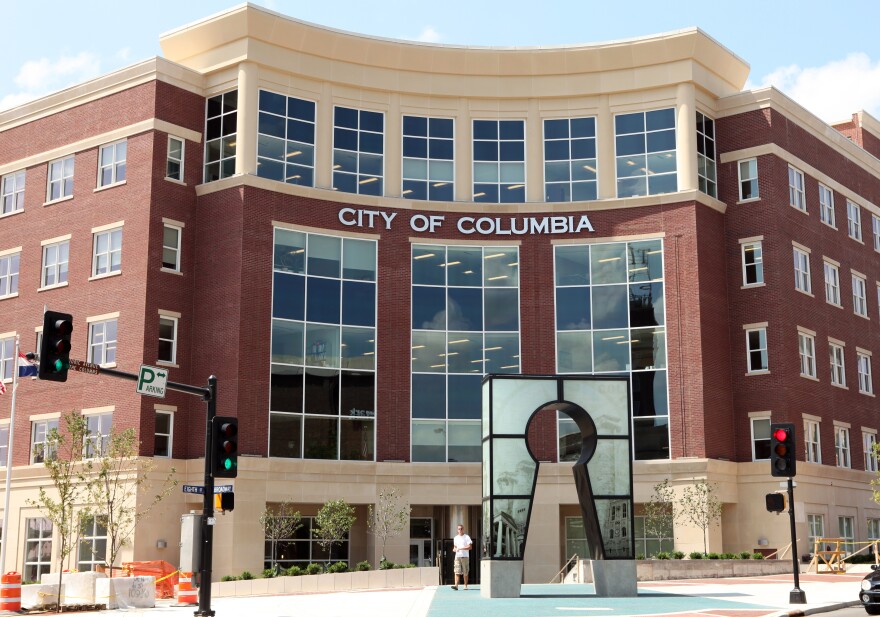 As a result of Missouri Amendment 3, the Columbia City Council amended the city code Monday to authorize microbusiness license holders to sell adult recreational marijuana.
The council set a business licensing fee for microbusinesses at $500 after council members voiced concern that a $2,000 fee could be cost-prohibitive. The state charges a refundable $1,500 application fee for all applicants for a microbusiness license.
The rules and regulations used for medical and comprehensive marijuana facilities will apply to the upcoming microbusiness licenses. The licenses aim to allow small businesses with specific criteria to receive a license.
"The real intent is to provide opportunities to marginalized communities is what I understand," city attorney Nancy Thompson said.
Applications can be submitted from July 27 to Aug. 10. The law allows only six microbusiness licenses per congressional district in three lotteries this year.
Recycling Study
During a Monday work session, the council heard a presentation on data collected about the city's recycling system from Kate Vasquez of RRT Design & Construction.
The study is part of the city's process of examining its recycling program by looking at its recycling facility and collection services. The city suspended curbside recycling pickup in May due to staffing shortages in the Solid Waste Utility.
The amount of recycling set-outs during the initial two weeks of the study were lower than expected for a program that collects every other week. RRT found that many residential customers use the drop-off sites during the off week of collection.
The study also found that many residents are satisfied with the current system but would like weekly collection to return.
The city's recycling center is producing a lot of high quality material, but its age is preventing it from capturing more recyclables, according to RRT. Data from the presentation shows that 10% of waste processed on the recycling line is trash being thrown into the wrong bin.
Recommendations
To improve curbside participation, RRT is considering a recommendation of roll carts for automated collection. If weekly collection is reintroduced, drop-off sites may close to prevent further contamination from the sites. In lieu of drop-off sites, a staffed drop-off location could help curb dumping and allow residents to better understand where to throw their waste.
Council members were concerned about drop-off sites closing because of their utility in handling bulky items.
"If I have a big box I don't want to have to cut it down to fit in a can. With the drop-off site I can just say I'm taking it there," Fifth Ward Councilperson Don Waterman said.
RRT recommends the city look into taking Styrofoam, bulky plastics, clean wood, mattresses and carpet and padding. Diverting these materials would prevent a potential 1,345 tons from being dumped into the landfill.
One important recommendation is to encourage residents to separate batteries from trash and recycling because of the fire risk they pose to the waste stream, RRT said.
In a final update, RRT will supply reporting detailing waste projections for the next 20 years, a conceptual design for a replacement dual-stream recycling facility and cost information for all options.
Police officer and sergeant pay
The council approved a 4% pay increase for police officers and sergeants after coming to an agreement with the Columbia Police Officer Association.
The increase will go into effect for the July 23 pay period, resulting in increased pay of $540,000 per year across the staff, according to a council memo.
Police Chief Geoff Jones was also officially recognized for his service at Monday night's meeting as his retirement date of Aug. 1 nears.
Sidewalks
Construction on the aging sidewalks of Greektown is set to begin summer 2024 after council approved the construction and a cost-splitting plan with MU.
Missing curb ramps, sidewalk pieces and repair of sidewalks along Rollins Street, Burnam Avenue, Kentucky Boulevard, Curtis Avenue, Richmond Avenue and Tiger Avenue will be replaced as part of this project, according to a memo from city staff.
Total construction cost is $334,000 and will be split evenly between the city and MU.
Sixth Ward Councilperson Betsy Peters expressed gratitude that the repairs will be made.
"When they recently showed up and we were detailing this, I'm thinking, 'This is not going to work well.' But I'm wrong. I'm happy to be wrong," Peters said.