Council readies vote on FY24 budget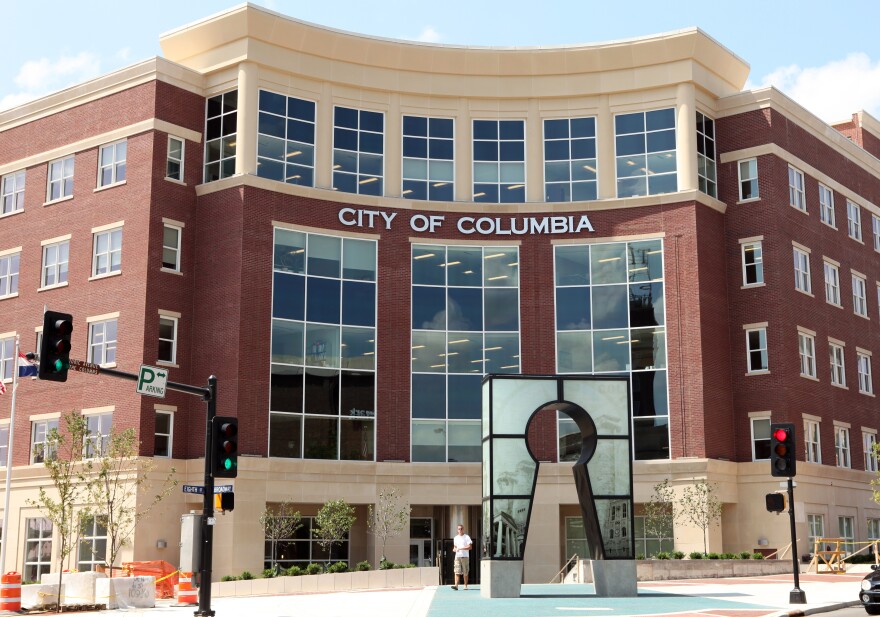 Columbia's Fiscal Year 2024 budget is set to receive final approval at Monday's meeting of the Columbia City Council.
The city's budget shows that revenue is projected to be up 4.5% year over year as sales and property taxes are expected to rise in the coming year.
Rising sales tax revenue is mostly coming from an estimated $1 million in recreational marijuana purchases. Despite the city holding firm on its property tax rate, Boone County raised property tax assessments an average of 8% for 54,000 residents, leading to part of the increase in revenue.
The total expenditures in the budget are around $530 million, 1.5% greater than last year.
Increases in pay for personnel across the city accounted for most of the increase in spending. All non-union employees received a 2% raise. New contracts were reached with labor unions that varied and in some categories added a step scale where employees get raises as they gain seniority.
Despite the raise, overall city employment is on the decline. As a result, many departments are understaffed. For example, bus drivers are forced to work double shifts and bus lines have been reduced.
City unemployment is a conflating factor as it sits around 2%, further making filling empty positions difficult.
"There's really no employees to hire, so we have to find a way to get people to join the city," Director of Finance Matthew Lue said in an interview with the Missourian.
Efforts to retain and hire employees are included in the budget. An estimated $1.3 million will be included to provide paid family leave to city workers beginning in January. When put into effect, Columbia will join Kansas City and St. Louis as the only cities in Missouri to have the benefit.
Fire Station 10, which is set to open in south Columbia this spring, is receiving $1.5 million for additional staff.
Social Services is receiving an additional $1 million, partly to allow Room at the Inn to provide its services for houseless people year-round.
In other action, the council is expected to vote in support of several resolutions in support of local affordable housing initiatives.
One resolution signals tentative approval of $3 million of the city's American Rescue Plan Act funds to assist the Columbia Housing Authority in building low-income housing downtown at Providence Walkway. If approved, the 50 units at the location will be renovated and seven new apartments will be added, said Randy Cole, the authority's CEO.
Overall the housing authority is in the process of creating 50 new units for low-income residents. Cole said he hopes the project will be done in two years. While it's a step in the right direction, he notes that there's still demand for 400 more low-income units in Columbia.
A $27.7 million water and electric system bond aimed at improving the city's municipal water system is expected to be approved Monday. Once the bonds are sold, all water users will see a minimum $2 base increase in their utility bills, which is expected to start November.
As part of the budget approval, the council supports continuation of free bus fares through 2024, as staff found the necessary funding after initially projecting a need to impose fares midyear.