KBIA's coverage of all the elections going on in mid-Missouri and the nation for 2012.
Missouri House Committee to question St. Louis County election officials after ballot shortage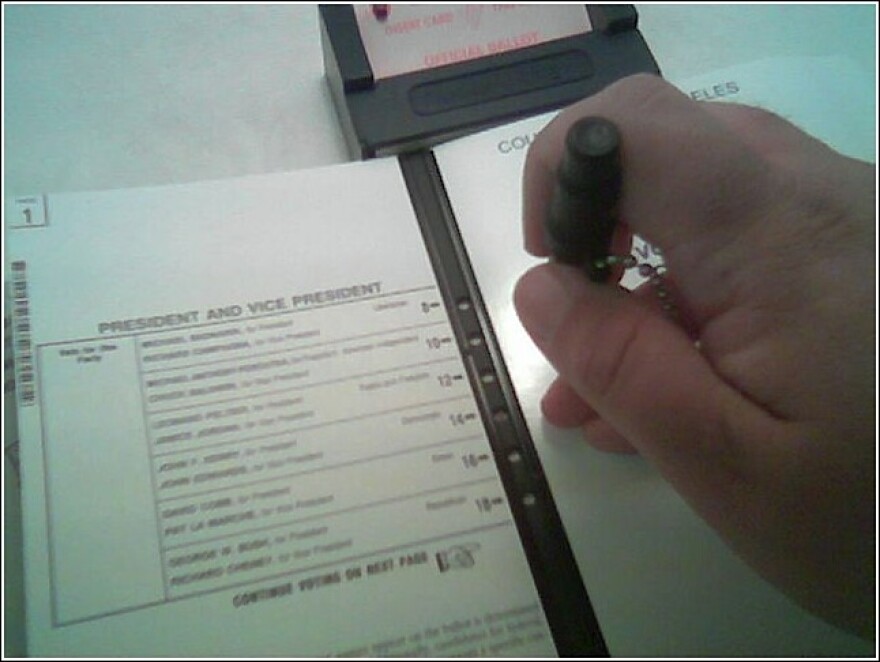 ST. LOUIS COUNTY - The top two elections officials in St. Louis County will testify before the Missouri House Urban Issues Committee after ballot shortages affected nearly eight percent of precincts on Tuesday.
Committee Chairman Courtney Curtis, a Democrat from Ferguson, announced the hearing Wednesday. Curtis initially asked that both Democratic elections director Eric Fey and Republican director Gary Fuhr testify Thursday. The directors requested a delay to allow more time to gather information on what went wrong.
A date for the hearing has not been set.
The St. Louis County Council also plans a public hearing on the shortage, and the Missouri Secretary of State's office is investigating.