Global Journalist: 'Reverse Missionaries' Bring Christianity to U.S., Europe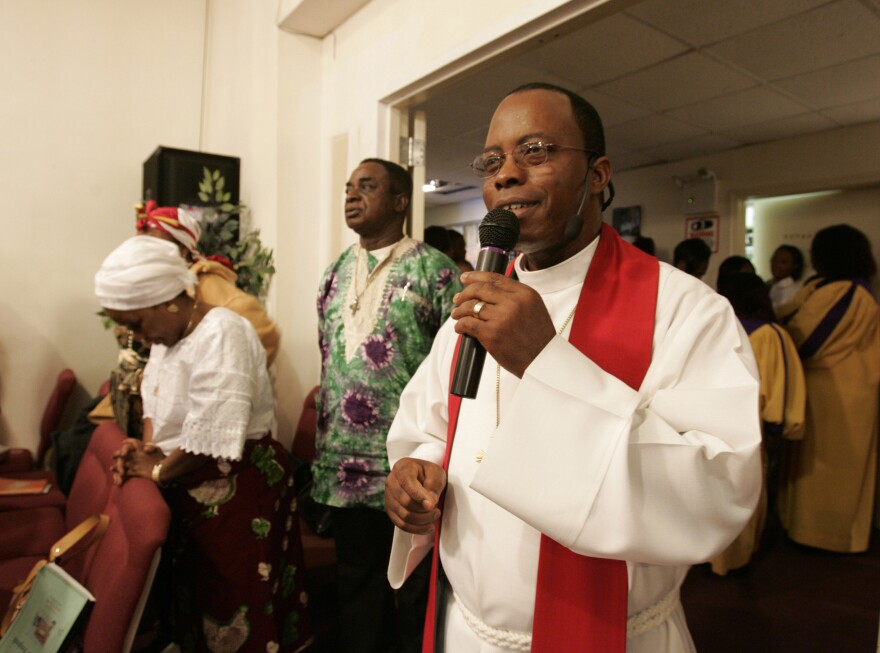 There are now nearly twice as many Christians in the Global South as there are in Europe and North America. As Christianity's center of gravity has shifted - so too is the flow of missionaries.
Thousands of Christians from places like Brazil, Nigeria and South Korea - where Christianity was first brought by European and North American missionaries - are now traveling to Europe and North America seeking to convert the natives.
On this edition of Global Journalist, a discussion about the growing phenomenon of "reverse missionaries."
Note: This program originally aired Feb. 14, 2019.
Joining the program:
Frank Koine, a Kenyan missionary and youth minister at St. Marien's Lutheran Church in Wittenberg, Germany
Brenda Amondi, a Kenyan missionary and community worker at St. Luke's Earls Court church in London
Todd Johnson, director of the Center for the Study of Global Christianity at the Gordon-Conwell Theological Seminary
Eric Morier-Genoud, senior lecturer at Queen's University Belfast
Assistant producers: Seth Bodine, Lara Cumming, Michelle Stoddart
Supervising producer: Edom Kassaye
Visual editor: Grace Lett