Missouri Senate passes tax cut bill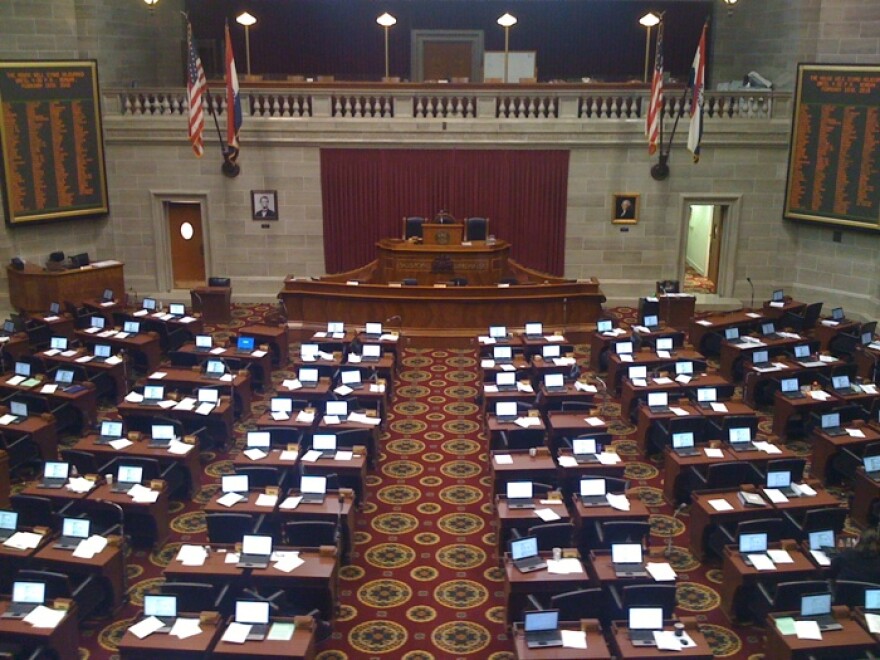 The Missouri Senate has finally passed a tax cut bill, after different versions were blocked by Republicans who opposed a compromise between the fellow GOP sponsor and Democratic Governor Jay Nixon. The bill now on its way to the Missouri House would cut the individual income tax rate from 6 percent to 5-and-a-half percent and phase in a 25 percent deduction on business income. The changes would not take effect until 2017. The measure is sponsored by Republican Senator Will Kraus of Lee's Summit.
"As Missouri continues to fall further behind other states, 18 states last year cut taxes, 2 cut taxes this year, this bill is a people's tax cut. This is a bill that sends taxpayer dollars back to the people, puts more money in the economy, and will grow the economy," he said.


Earlier versions of Kraus' bill would have triggered tax cuts only when Missouri's K-through-12 schools become fully funded, and would have also capped tax credits for historic preservation and low-income housing. Governor Nixon is on record that he will veto any tax cut that prevents full K-through-12 school funding and that leaves tax credit reform unaddressed.