Citizens voice concerns over lack of crossings on Broadway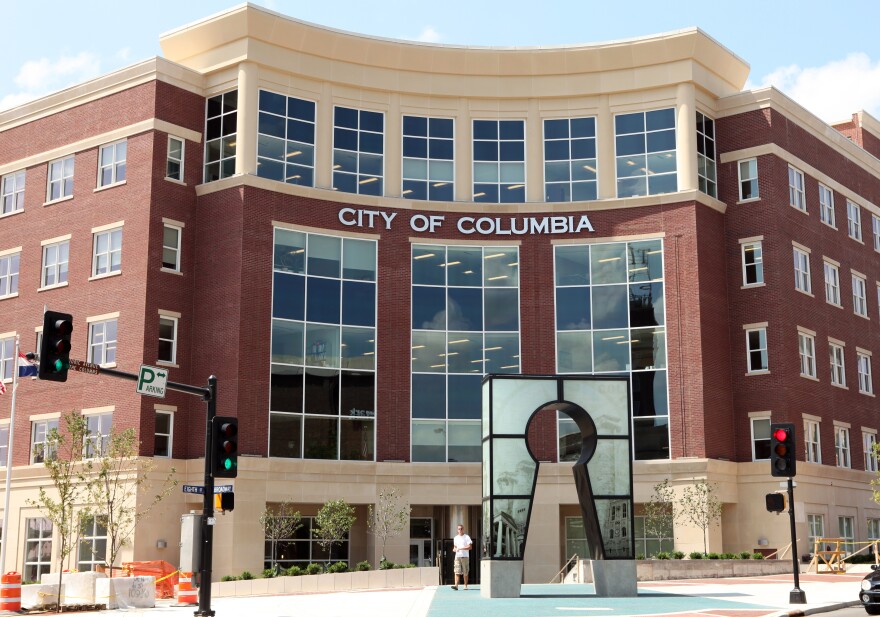 There is about a half-mile stretch between Stadium Boulevard and Clinkscales Road in Columbia where Broadway has no sidewalk on its south side and no safe place to cross. At the monthly Bicycle and Pedestrian Commission meeting, Columbia resident Debbie Rodman explained why she thinks Broadway's lack of sidewalks or safe crossing points is a safety hazard for students at West Middle School.
"Right now there is a large residential area just south of Broadway and there are students who have to cross Broadway in order to get to West Middle School who don't have a good way to cross the street," Rodman said. "They either have to walk in a ditch, through people's yards, to get to a protected crossing, or they have to try to cross five lanes of traffic during rush hour"
Rodman is the mother of a student who goes to West. She says although she is not directly affected by the lack of crossings, her son has friends who live in those neighborhoods south of Broadway.
Rodman had originally hoped to get a sidewalk put in and even contacted her council member and began that process before eventually letting it go. She is now pursuing a different, less expensive option she hopes will have a better chance of success.
"The proposed solution… is for a mid-block crossing somewhere, some kind of activated pedestrian crossing so people would have a way to cross with some kind of assistance that would, you know, slow down or stop traffic," said Mitch Skov, a senior planner in Columbia's community development department.
There is currently a plan to build sidewalks in this area but it is in the city's "ten or more years" category. There is not enough funding to pay for all projects on the list, which is why the city divides them by necessary completion date. Skov advised Rodman to take her request to city council in the hopes they could get it added to the list and potentially have it placed in a more urgent category.