11 Missouri lawmakers in right-to-work spotlight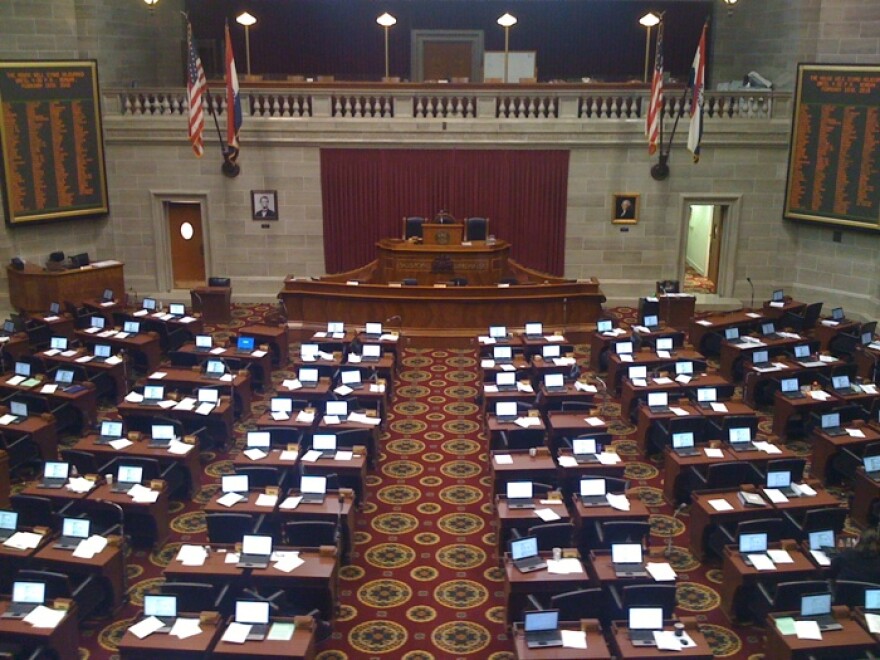 The quest by House Speaker Tim Jones to pass new limitations on unions has focused attention on 11 of the 108 Republicans in the Missouri House.
That's the number of Republicans who didn't vote last week when the chamber gave initial approval to a proposed ballot measure that would ask voters to prohibit union fees from being a condition of employment.
Some Republicans intentionally skipped the vote. But they could get another chance.
Last's Wednesday's 78-68 vote was just the first step. To advance to the Senate, the measure must pass a second House roll call with at least 82 "yes" votes.
House member T.J. Berry of Kearney is among those who didn't vote. Berry is taking a poll of constituents to help make his decision.